Attorneys Who Strive to Make Their Community a Better Place to Live
A Hometown Law Firm Where Our Clients Are Like Family
Trustworthy
If you're dealing with a legal issue, you can count on us to understand the problem, fight to protect your rights, and guide you as we strive for the best solution.
Experienced
We have been serving the legal needs of Chickasha, Oklahoma, for decades and have the combined experience and know-how to guide you through tough times.
Honest
We will be straightforward about your case, and we take our commitment to act in your best interest seriously. We will treat your case with integrity as we strive for a resolution.
Civil Litigation & Criminal Defense
Attorneys in Chickasha, Oklahoma
Our attorneys are ready to be your best advocate whether you need assistance with a criminal or civil matter.
David K. Ratcliff
Partner
Criminal Defense
Not Guilty
We recently obtained a not guilty verdict in 15 minutes at the conclusion of an assault & battery with a dangerous weapon trial, one of the shortest deliberation times in any district court case.
Divorce
Favorable Outcome
At Ivy, Ratcliff & Chasteen, P.C., helping clients with difficult custody, visitation, and property/debt cases makes up a major portion of our practice.
Estate Planning
Favorable Outcome
Providing skilled guidance to clients on how to manage their financial and health affairs upon incapacity or death is critical to reducing conflict in families and helping a client plan their estate.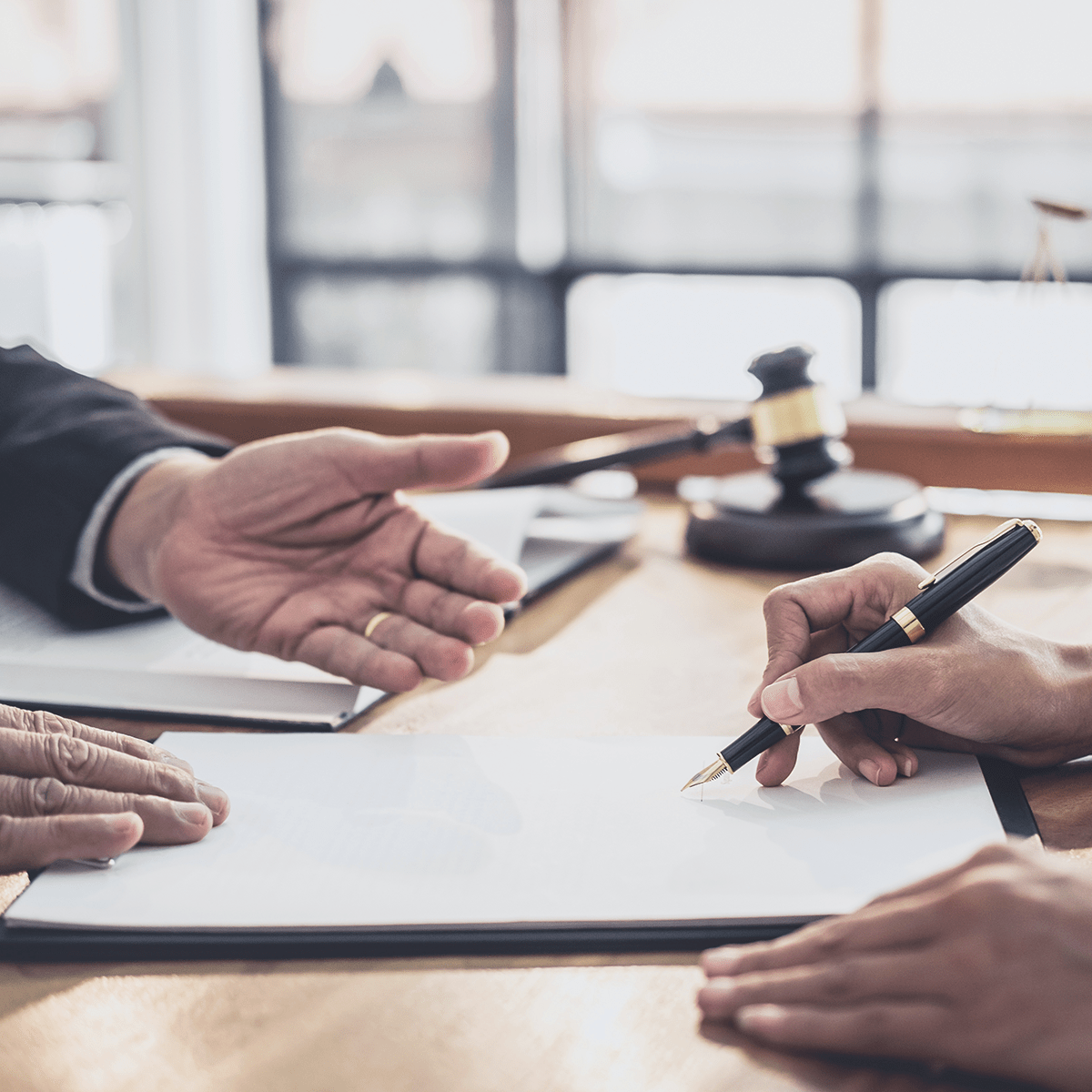 We're on Your Side
No Matter What
If you are dealing with a family law issue, personal injury claim, or even a property dispute, our attorneys will work to protect your interests and your assets when negotiating a settlement or fighting the case out in court.
"Exceptionally Caring"
"April is always there willing and able to take care of all my legal needs. The whole office staff is exceptionally caring."
- Darlene
"Best Lawyer in the United States"
"I have the best lawyer in the United States... Thanks, David for everything you have done for me and my family. . . You are a keeper."
- Crystal
"I Won Custody of My Little Girl"
The way that my case was handled was on a very personal level and they worked on my case for over a year until I won custody of my little girl..."
- Rusty
We'll Defend
Your Rights
If you've been accused of a crime or charged with a DUI/DWI, you need knowledgeable criminal defense attorneys who know how the system works. We will fight to see that your rights are protected and that only cases with adequate and legally sufficient evidence are prosecuted. We will always keep you updated on the status of your case and offer realistic expectations about the charges and the potential outcomes.
As a full-service firm, we also help our clients with cases related to family law, estate planning, real estate law, and civil litigation. Whether you're frustrated with the probate and estate administration process, deciding on alimony or spousal support, or creating a will or trust, our attorneys can guide you through the process. Our attorneys are proud to serve our Chickasha, OK, community, and the neighboring areas of Grady, Caddo, McClain, and Comanche counties.